La band emergente si riconferma come una delle piccole grandi scoperte dell'anno, proponendo un nuovo singolo denso di ambientazioni e colori. Un piccolo capolavoro nostrano che dovrebbe trovarsi nella playlist di ogni amante del Postrock.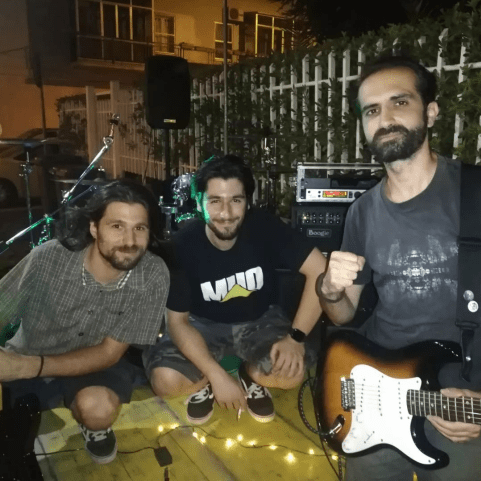 Loro sono solo in tre, ma sembrano in dieci. Per chi segue Postrock.it, abbiamo recentemente avuto il piacere di fare la conoscenza dei Brown and the Cosmonauts grazie al loro precedente singolo (Helioscope), che per l'occasione abbiamo recensito. Se vi interessa, potete dare un'occhiata a questo link.
Il brano è tanto breve quanto intenso. Racchiude tutta la sua malinconia in 3:07.
Proprio per la sua durata, in netto contrasto con lo stile sognante e caldo caratteristico di brani solitamente molto lunghi e articolati, lo consideriamo un piccolo gioiellino, un bagliore nell'universo della musica nostrana, che ci dimostra come anche il Postrock si stia evolvendo raggiungendo nuove spiagge e nuovi orizzonti.
All'interno di Flow troviamo tutto. Voci armoniche risuonano nell'etere, accompagnate da pattern ritmici estremamente diretti e concisi.
Chitarra e basso giocano tra di loro con estrema cura e attenzione, soppensando attentamente effetti e melodie, dandoci quasi la sensazione che la voce all'interno del brano si un "di più".
La dolcezza del suono di chitarra è un pò la firma del nuovo singolo, e infatti ci accompagna per tutta la durata del brano, senza mai lasciare respiro, calma ma costante.
Un singolo dal sound grezzo, pieno di sè, a partire dal titolo e prosegundo con la tonnellata di immagini che ci suscita all'ascolto. Un progetto originale, bello da ascoltare, con idee chiare e sviluppate sapientemente.
Ci aspettiamo di ascoltare ben presto nuovo materiale da questo trio, che si sta inserendo come una delle migliori scoperte di questo 2023. In bocca al lupo ragazzi!
Voto: 8,5
I Brown and the Cosmonauts sono:
Simone Catena Brown: chitarra e voce
Rino Cacciapuoti: basso
Paolo Sabatini: batteria
Music by :
Brown and the Cosmonauts
Link:
Youtube: https://youtu.be/H8XBN0IPDvQ